hello friends here is the next episode. Sorry..today will be a short part only as due to technical problems.. hope you all like it💖
Prem was driving his bike fast and found simar's car going towards a small cliff in the city..
Prem in mind:ohh no..she is driving in dangerous place. If..if she puts breaks then she will really fall into danger..i have to save her before she lands in trouble.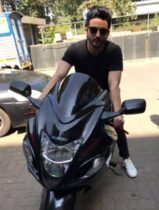 He drives the bike fast and suddenly he sees simar moving towards the end of the cliff and gets shocked..
Prem in mind:ohh no.. what is simar doing? Why is she going straight instead of turning right to the road? Now how will I save her?
Simar who puts break and tries to stop the car doesn't stop as the breaks are failed and she gets shocked..
Simar in mind: what happened to my car? Why the breaks aren't working now?i thought to enjoy the fresh air standing in this end..but..but the breaks aren't working..ohh no..

Simar's car reaches end and simar gets scared and tries to turn the car but to her and prem's shock the car falls down the hills while Prem gets shocked and screams..
Prem:simarrrrrrrrr..
He immediately stops his bike and goes to end of the cliff and sees simar's car fallen into river and gets heartbroken and he recalls simar's beautiful face and cries..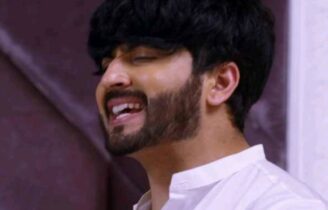 Prem:why did this happened with a nice girl simar? I..i..i started loving simar but..but god dint let my love to be peaceful even for a week..i..i should save her somehow. I can't bear if anything happen to her..i will go to river which is flowing down the hills.
Prem immediately starts his bike and he reaches near the river down the hills and he sees a huge river and screams..
Prem:simarr..simarr.. please show me a sign..where are you. I came to save you.. please show some sign..
There was nothing seen in river except the water and prem's heart get more broken and cries out loudly..
Prem:simar..you.. you can't leave me like his.. atleast.. atleast you should know how much I love you.. please stay alive for me.
He cries falling on the ground and suddenly he sees a shawl stuck near the roack and gets a hope..
Prem: that ..that is simar's shall. Maybe she would have been stuck there..i should go and help her.
Prem jumps inside the river and he swims to the spot and sees simar trying to hold the rock and he immediately holds her and simar gets shocked seeing him..
Simar: pr..pre..Premji..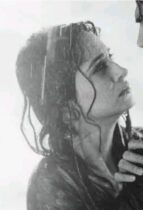 She faints on his arms and Prem carries her out of the water and makes her lie on the ground and tries to wake up..
Prem:simar..simar..wake up..
He pats her cheeks and slowly simar opens her eyes and Prem gets happy seeing her fine and caresses her cheeks emotionally..
Prem:thank god you are fine..i got scared when I saw you falling from cliff. I thought i will lose you forever..but god saved you for me..i will be so grateful to him.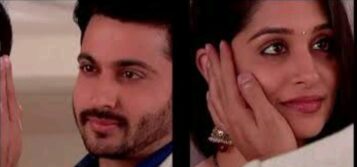 Simar emotionally smiles and she slowly sits down and hugs Prem..
Simar:i should thank you for saving my life. I will always be grateful to you.. actually you know when I was falling down from the cliff..i was scared whether I won't get a chance to meet you Again..as I was scared of losing you..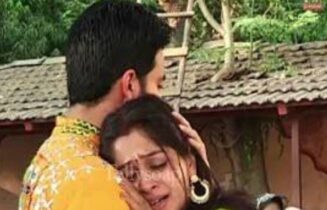 Both meets with an intense eyelock with emotions of love..
Prem:why did you feel like that for me? You would have thought about your family right?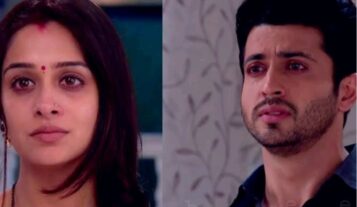 Simar in mind:i can't express my love now as confession should be done in a beautiful place and with happy mind and not like this.
Prem in mind:i guess she too loves me..i..i wantedly asked this question so that she will tell about what she feels about me..
Simar: yes..i was thinking about my family also..but i don't know why I felt like that for you..
Prem in mind: she is not opening her heart still..but I am sure she too loves me.
Prem:it's okay. Now I'll drop you home..can you able to sit in bike?
Simar:yeah..i can.
Prem makes simar sir in bike and he takes her home and Prem gets shocked seeing simar's big paradise home..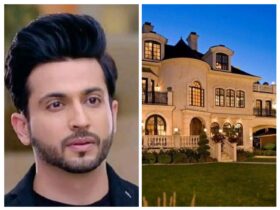 Simar's mother and grandmother gets shocked seeing her and they run to her..
Indu:my child..why are you were? Today no rain came..then why are you drenched like this?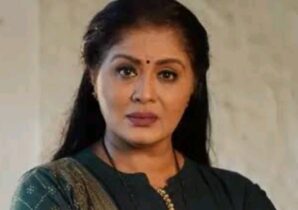 Simar tells everything of what happened and indu and her mother soniya gets shocked..
Soniya: oh my god..thank god you are safe.
Simar brings Prem to her mother and grandmother who was standing out..
Simar:he is that guy who saved me..he is so nice person maa.
Indu:we are so grateful for saving our daughter..thank you so much beta.
Prem:no mention aunty..it's my duty to save people from dangers. Anyways..iam going..take care simar.
Simar:yeah..once again thank you.
Prem smiles and was about to go but soniya stops him..
Soniya: seems you are from middle class family. We are so grateful to you..so take this money as a gift from us for saving our daughter.
She hands some cheque while Prem gets shocked..
Prem in mind: they are so rich people it seems..why every rich people thinks that middle class family and poor family just helps and works for money? They always think money as great..but i won't get from them.
Prem:no need grandma..i helped her for humanity and not for money aunty. So please..

Simar gets impressed while soniya and indu smiles..
Indu:you are so kind and good.. please come to our house.
Prem:no..i will come some other day as i have works now. Iam going..bye aunty..bye grandma.
Prem goes while indu and soniya discusses..
Soniya: i thought he will accept money as the middle class people mostly helps people for money..but he isn't like that.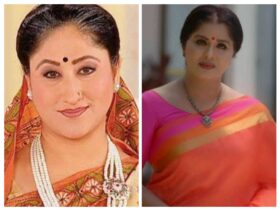 Indu:yeah mum.. he seems good hearted person.
At night both simar and Prem are sleeping and they dream  dancing with each other..
Jo humsafar hum nahi hain
Toh yahin par chhod do
Rehne do saare bahane
Mujhe aakar bol do
Hum khud hi juda ho jayenge
Keh do bas ithna tum
Keh do pyar nahi
chale jayenge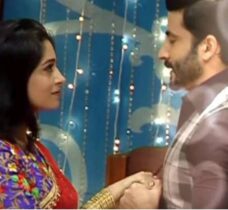 Dil lauta do
Dil lauta do mera
Chale jayenge…
Chale jayenge
Maana bada mushkil hai
Mera tumhein bhool jaana
Jitna kabhi paas the hum
Utna hai ab door jaana
Jahan khushbu tumhari na aaye
Na aaye teri yaadein
Koyi bata do jagah
Chale jayenge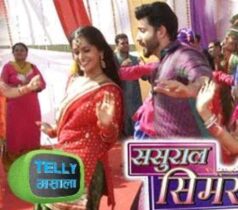 Dil lauta do mera
Chale jayenge…
Chale jayenge
Zindagi ne saath mere
Aisa mazaak kiya hai
Sunke jise hum roye
Aur jahan hasta hai
Tera dil hi bacha hai paas mere
Agar yeh bhi tujhe de diya
Ho karke tanha kahan jayenge
Chhod ke yeh duniya
Chale jayenge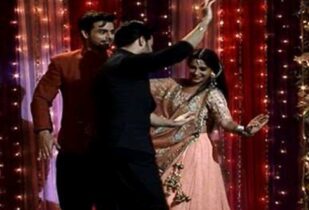 Dil lauta do..
Dil lauta do mera
Chale jayenge..
Chale jayenge
Aaa…aaa…
Aaa…
Chhod ke yeh duniya
Chale jayenge
At morning simar wakes up smiling thinking about the dream..
Simar:what a beautiful and romantic dream!! I wish this dream becomes true..
Prem wakes up and sits dull thinking about the dream..
Prem in mind: i wish this dream becomes true but it shouldn't because i..i realised that simar is not match for me. She is high class profile girl and her family too give importance to money only but I am just low class middle family man..so i can't marry her and make her life trouble as she won't like to be in middle class family for sure.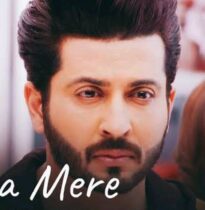 Then they get ready and goes to college and at interval preeta sees simar in canteen and goes to her shocking simar..
Simar:you? Again came to fight?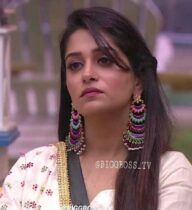 Preeta:no..i don't like you but let's keep our fight aside. I just came to ask you whether you are fine as my..i heared your car lost controls of break..
Simar gets shocked..
Simar in mind:how does this girl Knows about car break failure? Only premji knows then how can she know it? Wait..did she do it wantedly to get rid of me?
Simar palely smiles and..
Simar:yeah..iam fine. Premji saved me..he is from your batch..
Preeta:i know..he is my best friend. He only saw you first losing control and followed you..
Simar gets stunned hearing it..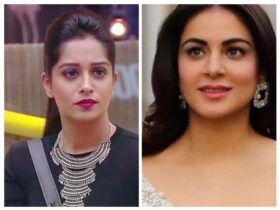 Simar in mind: premji is this girl's friend? Ohh godd.. what a horrible situation!! I thought to get rid of her buI should face this girl always it seems..Wait..i hope premji loves me only and not this girl..
Simar:yes..he jumped inside the river and saved me and iam grateful to him. I will thank him when I see him..
Preeta in mind: wow..my Prem is such a nice man. He jumped inside a river to save a life. That means he will even die for me as he loves me..iam lucky to get a person like Prem.
Preeta:ok..take care. Happy that you are safe. Iam going..
Simar:ok..
Preeta goes while simar looks on..
At evening after college left simar was going out and suddenly she saw Prem with preeta rishabh and Sameer and gets upset and she followed them and watched their friendship secretly by hiding…
Preeta:hey guys..why don't we go for a restaurant tonight?
Sameer:wow preeta have become a great foodie like us!! I never expected this..
Preeta:All because of my idiot Prem..he made me to become foodie.He always makes me eat food when I am upset, happy or cry..
Prem:it's because only food can relieve our emotions more than humans. Only a humans with brains can understand this logic.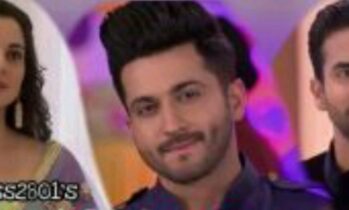 Everyone laughs while simar feels upset..
Simar in mind: why did that girl call as my idiot Prem? And Prem always makes her happy it seems..does he really love her and not me?
Rishabh:ok…then let's go for dinner tonight.
Sameer:yeah..
Preeta:ok..you both come to evergreen restaurant and I and Prem will come together as usual..

Sameer:ok..then we are going guys..bye.
Rishabh:yeah..bye guys. Lets meet at dinner tonight.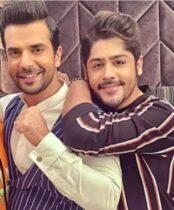 Sameer and rishabh goes separate ways while preeta thinks..
Preeta in mind: valentine's day is coming shortly..before valentines day i have to propose Prem so that my valentine's will be romantic. I will go with Prem on bike now..it will be romantic..
Preeta:Prem..iam so tired..i can't ride my car now. Can you drop me in my home in your bike?
Prem:is there anything to ask permission?you always have rights and permission to come with me..
Preeta smiles and she gets into his bike and they go..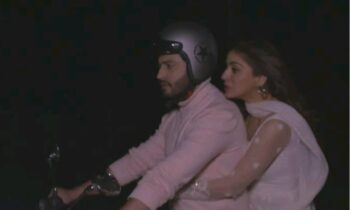 Simar feels jealous and upset seeing this..
Simar in mind: this girl..my foot!! Iam getting angry..she is trying to woo my Prem i guess. She always comes in car then what now? And Prem is behaving as if he is her boyfriend. but I saw that he loves me wholeheartedly through his eyes..wait..i have a plan. Let me propose him tonight so that I'll get to know his feelings for me and i can be peaceful too.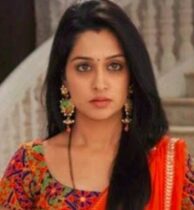 Simar smiles thinking about proposing Prem and goes..
After sometime simar calls Prem from home..
Prem:hello..who is this?
Simar:iam simar. I got your phone number from my friend who has many senior's phone numbers as she is standing for council members election in our department.
Prem gets suprised..
Prem:what a suprise!! If you got phone number..why dint you call these many days?
Simar: how can I call without any reason? I just know you as a person and we don't share any relation..that why. But today i got a reason to call you..
Prem: what's the reason?
Simar:meet me at 8:00 am at Linda park..i can't tell this matter in phone.
Prem gets suprised and shocked too..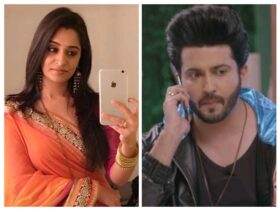 Prem in mind:iam suprised that simar wants to meet me but i..i told preeta that i will pick her up to go to restaurant.. now what shall I do?
Simar:why are you silent? Do you have any works at that time?
Prem:no..no.. nothing..I'll come.
They cut the call while simar smiles..
Simar in mind:sorry prem for disturbing your friends meet..but I can't wait to express my feelings..ill surely express my feelings today.
Simar smiles and goes to work while prem sots thinking and calls preeta..
Preeta:prem.. what a shock..ive never seen you woke up after college hours but today you dint sleep.
Prem:preeta..i..i am sorry..i can't come with you guys for restaurant. Iam going somewhere urgently..thts why i thought to inform you.
Preeta gets shocked..
Preeta:what? Why? What's the urgent work prem? After long time..we planned to go out right..


Prem in mind: i can't tell you that iam going to meet simar as you hate her..
Prem: my..my school friend met..met with accident..so going to meet him..
Preeta gets dull..
Preeta :ohh…ok….then lets plan some other day for our outing again.
Prem:ya. Now you go and enjoy with our friends..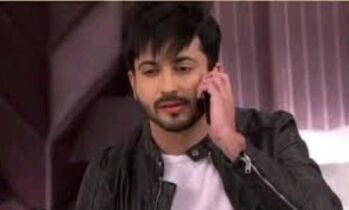 Preeta:ok..bye.
Prem:bye.
They cut the call while preeta sits sad..
Preeta in mind:i was excited to spend time with you..but bad omen have hit us i guess. Its okay..ill plan outing with you alone one day..and we plan for our proposal too..
She smiles and goes..
Later at evening simar is seen waiting at the park wearing beautiful saree and she smiles..
Simar in mind:iam sure prem will get mesmerized seeing me and he accepts my love..
Prem comes there and gets stunned and mesmerized seeing simar…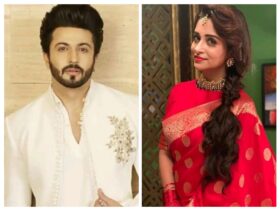 Prem in mind:arrey bhagwan..how she is looking..i feel like hugging her and confessing my love..but i should control my heart as my love will shatter her comfortable life.
Simar blushed seeing him and goes to prem..
Prem:hai simar..
Simar:hai prem..thank you for agreeing to meet me.
Prem:its my pleasure to meet you simar. By the way.. what's so important matter that you want to talk to me in person?
Simar smiles and she kneels down and proposes him..
Simar:prem..i..i love you..i don't know when ..when and how..how i fell for you..but i realised my feelings for you. I..i started to admire you as my drem partner and life partner too..will you accept me as your lover and your future wife?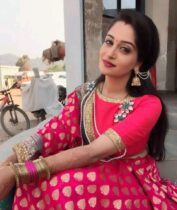 Prem gets stunned on her confession and gets upset..
Prem:i..i..iam sorry simar..i.. don't have such feelings for you.
Simar gets stunned..
Simar sadly:why..why don't.. don't you love me? Is,.is it because iam ugly?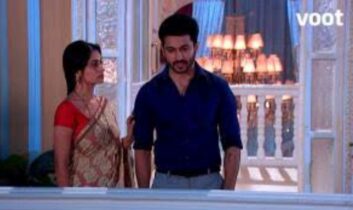 Prem in mind:i can't tell that i rejected her due to our status as she will get more broken. It's better..I'll lie.
Prem:no..i just see you as Friendship..you are a beautiful and lovely girl. But i love someone else.
Simar gets stunned..
Simar in mind:that means Prem loves preeta..not me.
PRECAP:- Preeta jumps off the cliff..